MoonRide LED Sensor
Coordinated effort to create the LED sensor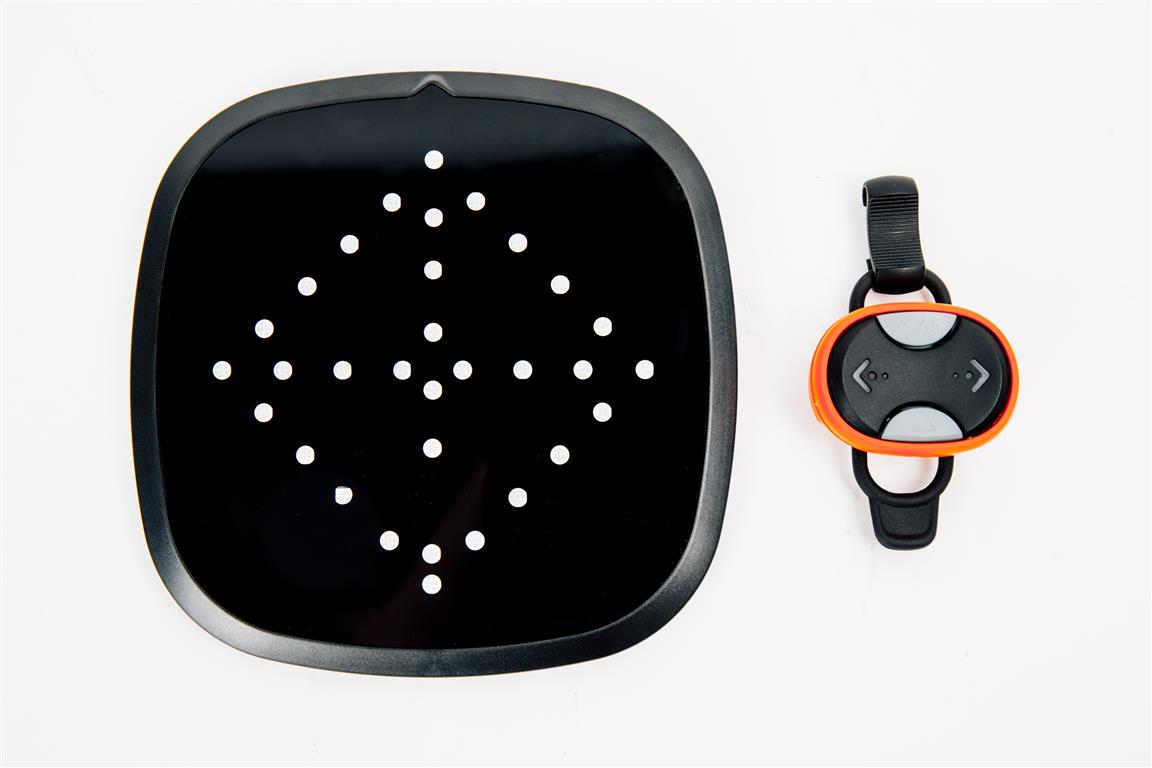 Designing a unique system for effective night cycling or running
Specs
Lead time from request to shipment: About 8 months, including 2.5 months production lead time.
Number of partners involved: 2 partners to coordinate with
CE, LED, REACH testing: Requirements met
Retail price target (with bag): €80
Background
MoonRide developed to answer the needs of daily bike commuters. Produced by Eonic, it is an innovative lifestyle brand, which is a great mix of technology and comfort. The accessories were designed to improve the visibility of city bikers on their everyday commute.
The flagship product of the brand is a backpack with a light signal (or is it sensor), which is controlled by a remote. The bag was to be understated, business-friendly & of course rainproof. The signal light was to be slim built with recognizable signals, and a stop signal when braking for added safety.
How We Did It
Our designer came up with several great bag designs, which made for fast prototyping. The choice of material with waterproofing was the most challenging aspect. We had to ensure that the light signal be seen through the fabric!
On the tech side, brainstorming and technical studies with our partners led to the inclusion of a motion sensor to enable detection of a braking movement of bike riders. This was a key decision, which optimized the product to the next level. It led to hours of testing in the factory and on city streets, by our teammates, to make sure that we got the best results in real time.
Multitasking with partners
We developed both the bag and the sensor in parallel. We worked efficiently with proper coordination and cooperation with our partners. With a tight budget, our aim was to offer a very competitive product to the market. The final product is a great testament to the strong partnerships, which Eonic has developed through the years.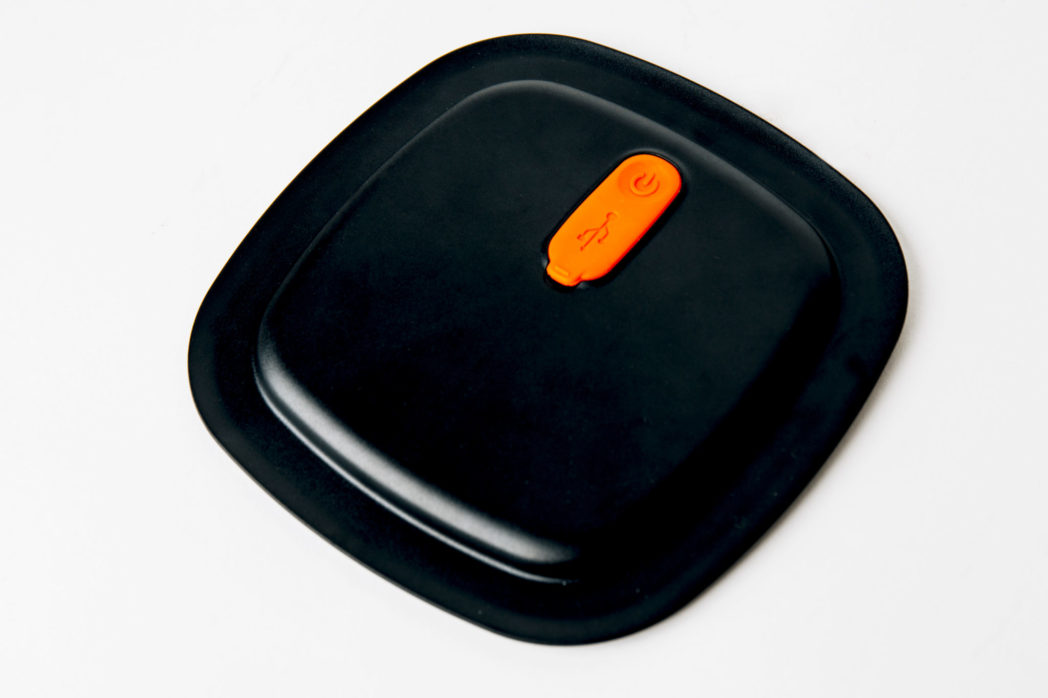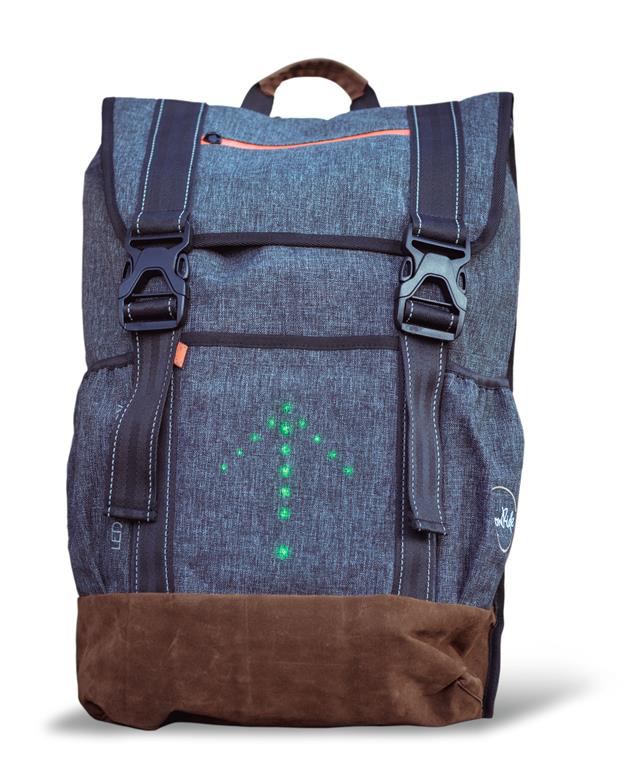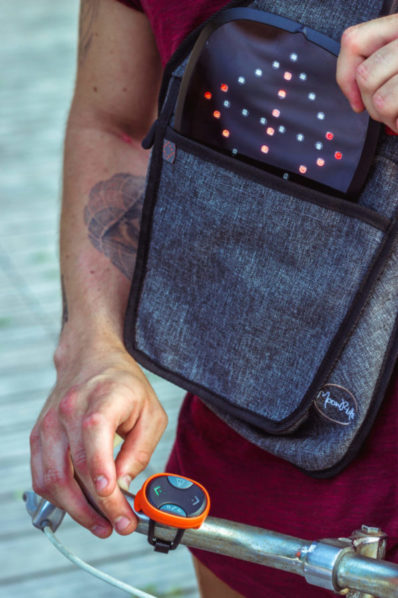 MoonRide LED backpack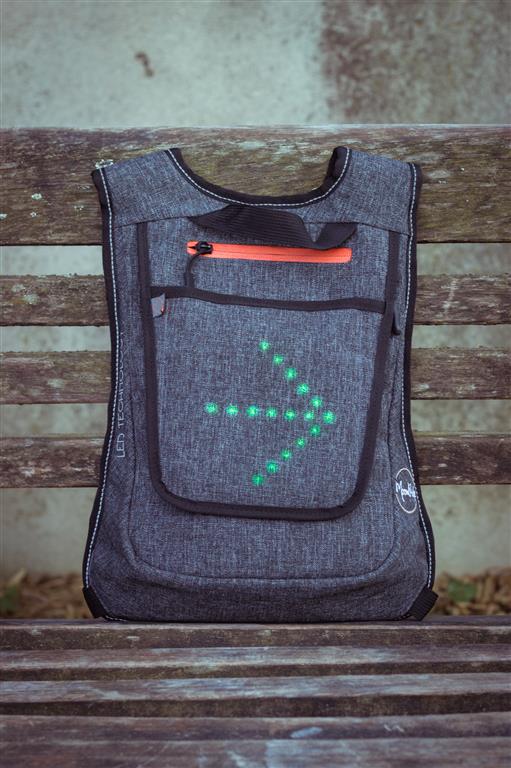 MoonRide LED sensor pack