Wearables Trends 2019 – Behold The Future
Wearables trends 2019 – what exciting changes are going to happen in the year ahead? Did you know that wearable tech has become the top fitness trend for 2019? In this blog post, we hope to examine these trends. We think smart tech + wearables are a super combination and we are very excited about the challenges these are going to pose. Disruption is always a good thing, isn't it?
Wearables Trends 2019
Wearables and healthcare tech
We have dealt with this previously in a blog post looking at implications in Asia. The convergence of wearables and healthcare is an exciting field. Doctors can easily keep track of a patient's condition with wearables. Thus, diagnoses can be more precise and advanced. There are currently FDA-approved devices which can send real-time data to their doctors. Potentially, wearable IoT could include wheelchairs and other support devices. We can definitely expect to see much more innovation in the healthcare related wearables sector.
Making wearables smaller and thinner
Your smartwatch/fitness tracker can measure a whole bunch of data related to your health. From steps to calorie intake but this means your tracker gets bulkier depending on what is demanded from it. We reckon 2019 will be the year when wearables get slimmer and do a whole lot more for us as well. It is also about seamlessly blending into everyday activities. Smart shoes are a very real probability as are insole trackers which help to analyse your stride during running. This helps minimise injury and helps improve your running.
Women's safety and wearables trends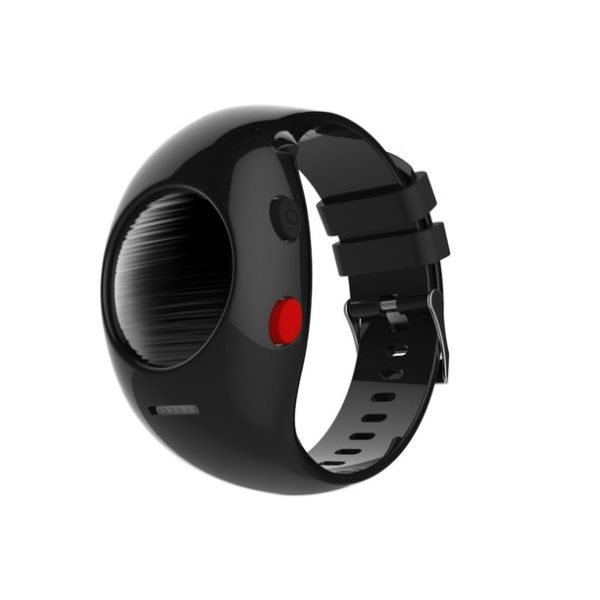 In June 2018, this year, Leaf Wearables, based out of New Delhi, won The Women's Safety XPrize awarded at the UN. The startup makes Safer Pro, a wearable device that allows users to press a button to send an emergency alert. Whilst Canadian startup Seam Technic has developed a button called Lotus that can be worn as a badge, necklace or bracelet.
As per WHO, about one in three women have experienced some form of assault. Given this metric, women's safety wearables account for just 3.5% of the total wearables market. A very niche yet relevant market for the times.
Wearables and insurance
Healthy living regulated by a smartphone app/wearable device now has implications in the insurance sector. The insurance sector is considering allowing discounts and rewards to consumers given this burgeoning trend of healthy living. Imagine if an insurance company incentivised steps or calories burnt! In fact, in India, CignaTTK Health Insurance Co. Ltd is offering reward points equivalent to 10% of the annual premium of a policyholder. As this sector is in its infancy, it is not without teething problems. In the long term, we expect that wearables and insurance are two words that will go together.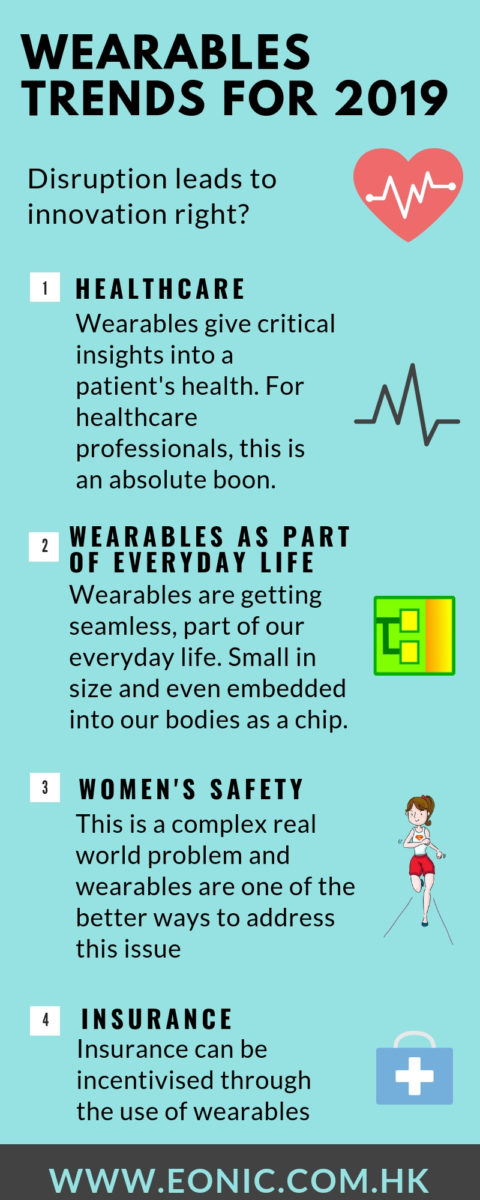 Technology is creating a world where things seem seamless and data becomes accessible. We expect that wearables as an industry will continue to grow in strength. As always, we are keen to be part of the journey. Hope you are as just as excited for these wearables trends as we are!