Wellness travel trends for 2019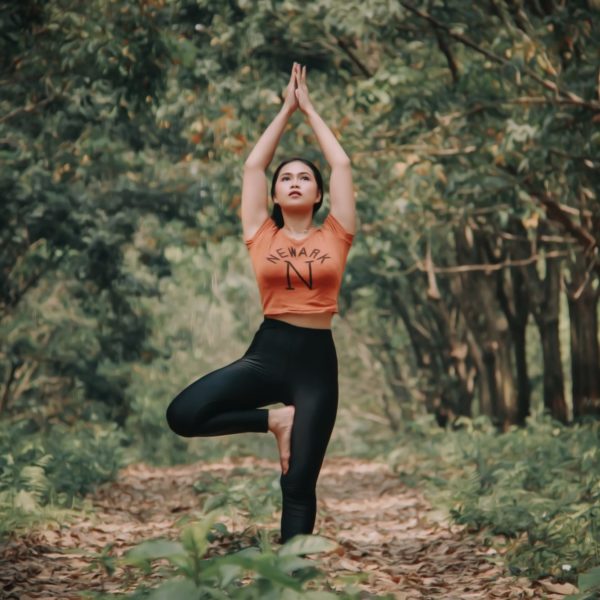 Wellness travel trends for 2019 – before we explore that here's some
background.
In 2018, the wellness industry had grown to a $4.2 trillion market having an incredible 12.8% market growth as per the
Global Wellness Institute
.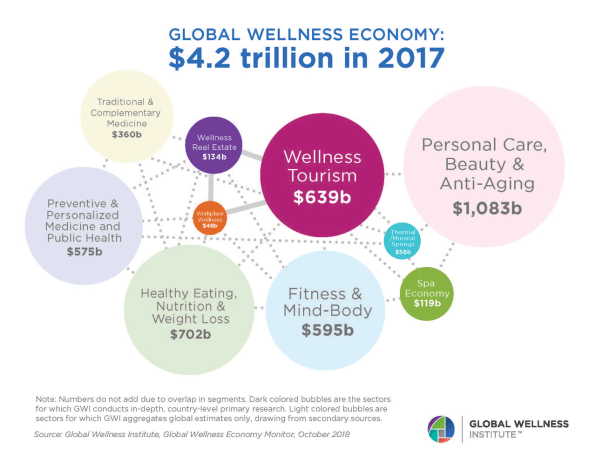 [Image: courtesy of Global Wellness Institute]
Wellness tourism contributed a whole lot to that figure! In fact, as one of the fastest-growing travel trends, wellness travel currently represents 17% of total tourism expenditures.
Wellness travel trends for 2019
There are two aspects to wellness travel – one mental and the other physical. The mental wellness aspect relates to meditation and silence retreats whilst the physical one relates to transformative physical activity.
Transformative Wellness Trips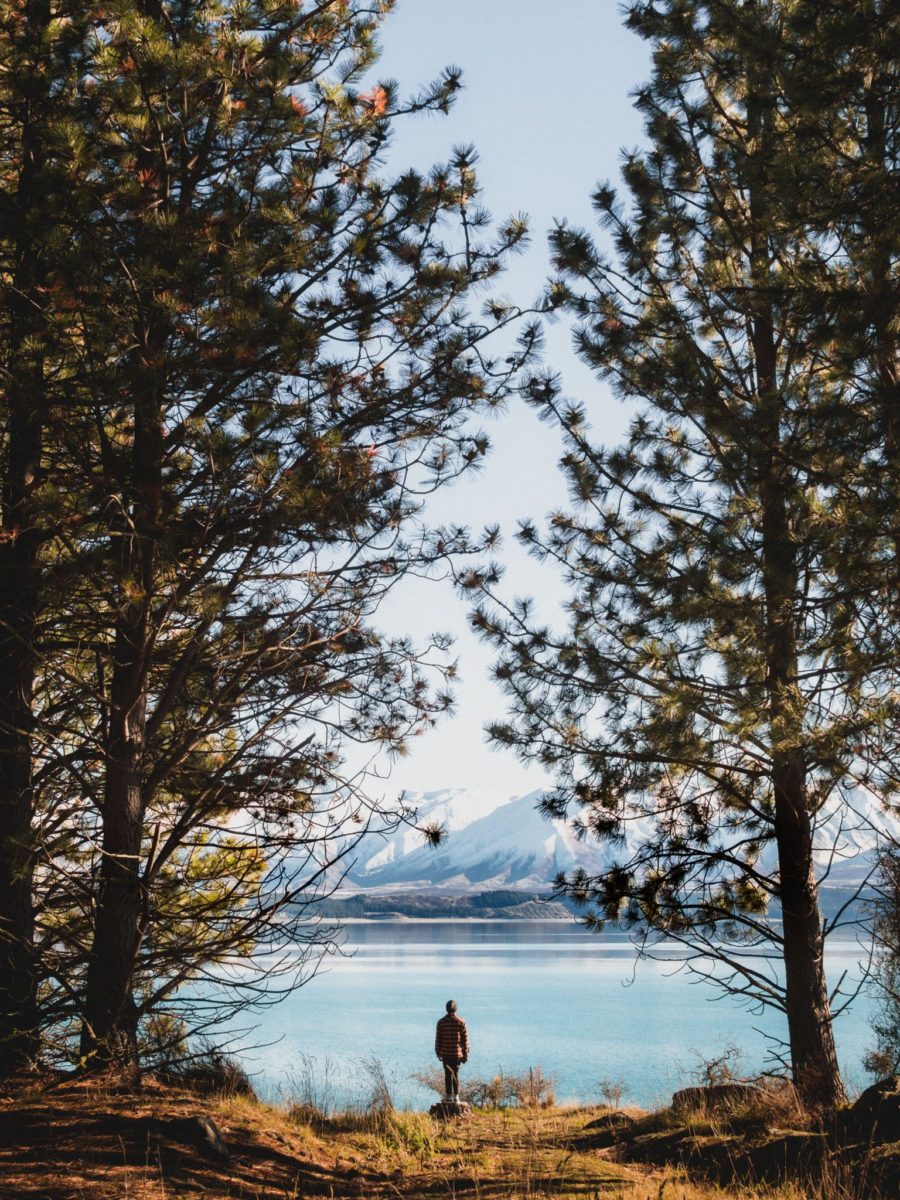 Tough and transformative wellness travel trips relate to activities like hiking, kayaking in the beautiful outdoors and using them for self-improvement. Several resorts offer personalised programmes and can cater to the special needs of their customers. With massages inclusive, these kinds of trips aim for improvements to your total well being.
Technology Detox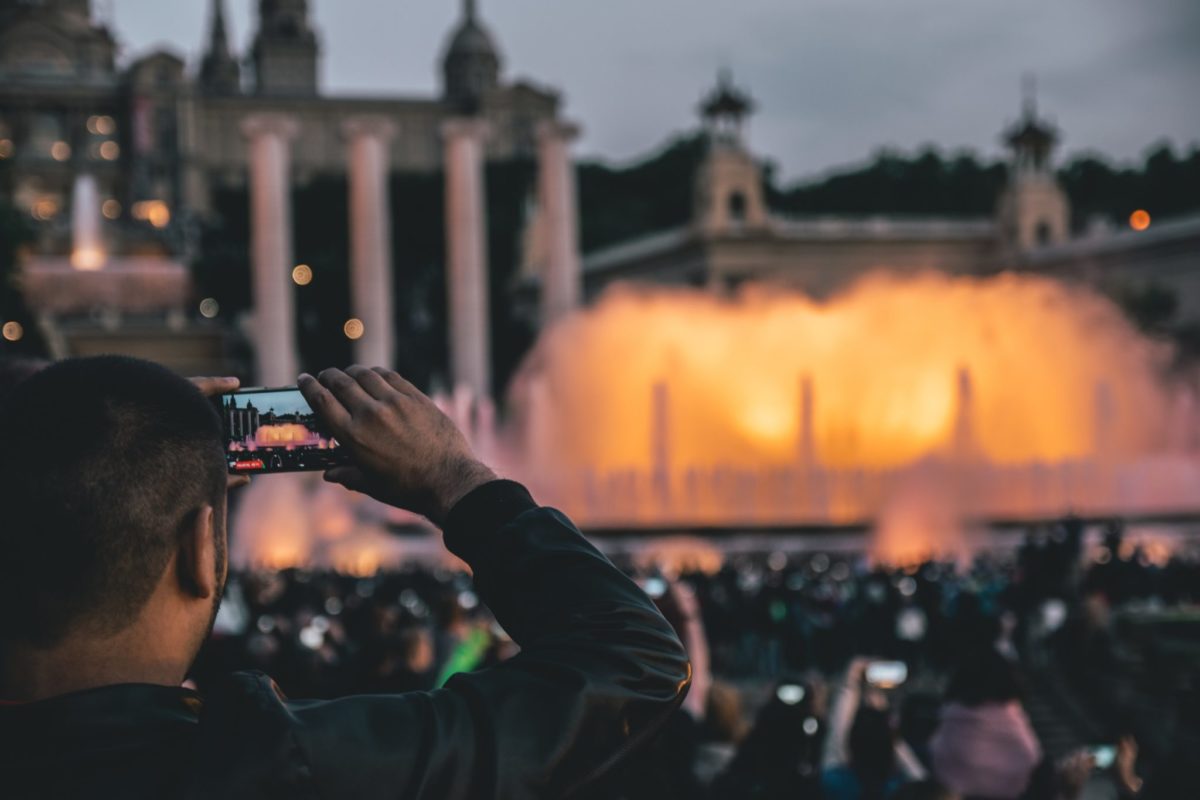 Most of our sensory experiences now happen with the aid of a device. Smartphones with other devices are ubiquitous and have invaded all parts of our lives, both at home and work. This does have its perks, no doubt but at what cost to family life? People are becoming addicted to their devices. The lights from our phones contribute to sleep disorders and our attention spans are next to nothing. Enter the 'tech or digital detox'.
The idea is that you step away from your device and connect with yourself. Digital cleanses essentially involve not using a device outside of designated areas. The idea is to be self-aware without indulging in device time.
Preventative Trips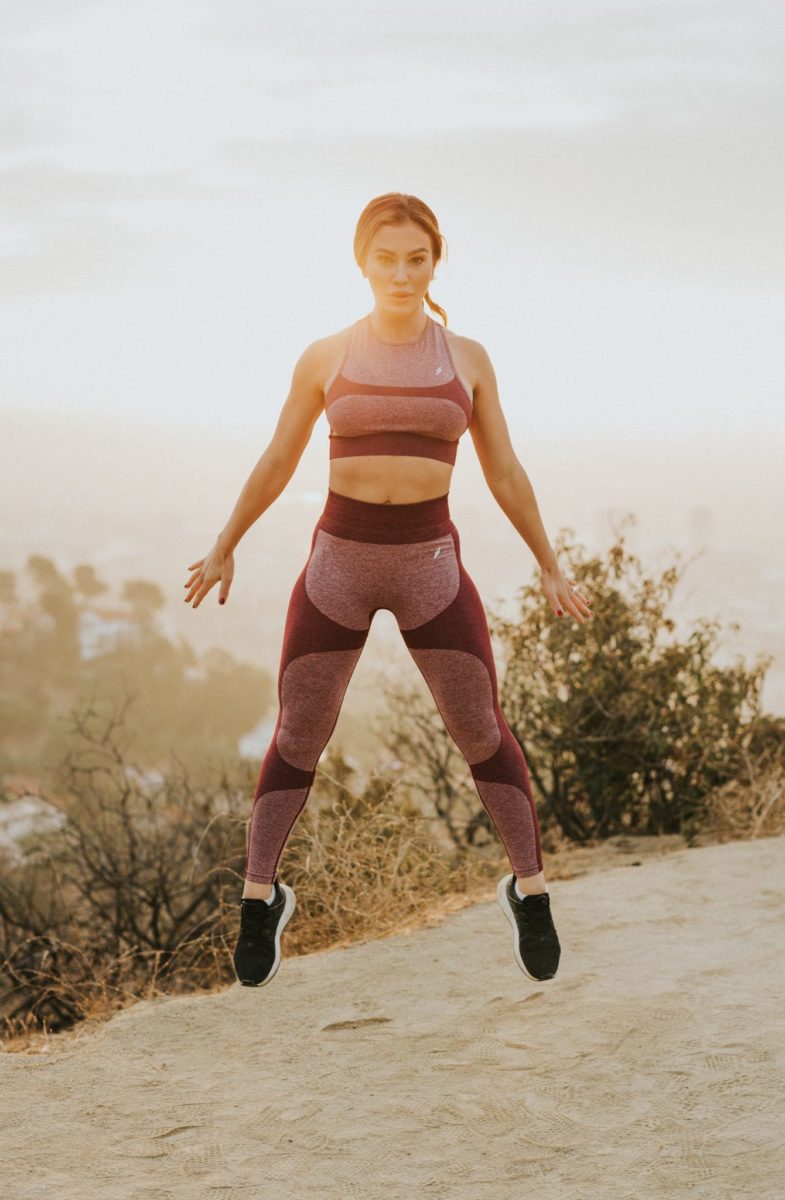 These are also detox trips that will rid you of your vices like alcohol or smoking. Who would not want to have a longer lifespan right? For instance, the anti-tobacco programme at SHA Wellness Clinic in Spain focuses on personalised treatment processes like natural food, oxygen therapy and advanced relaxation techniques.
There are of course others like retreats related to divorce, sleep performance and silence as well. All these wellness travel trends go to show how far wellness travel has progressed. The wellness travel industry is alive and ticking with an upward trajectory for the future.
We are always keen on developing innovative products related to wellness from wearables to pillow massagers. If your brand is interested in diversification of your wellness range, please get in touch with us!