Air travel gear ready to take you sky high Get ready to soar!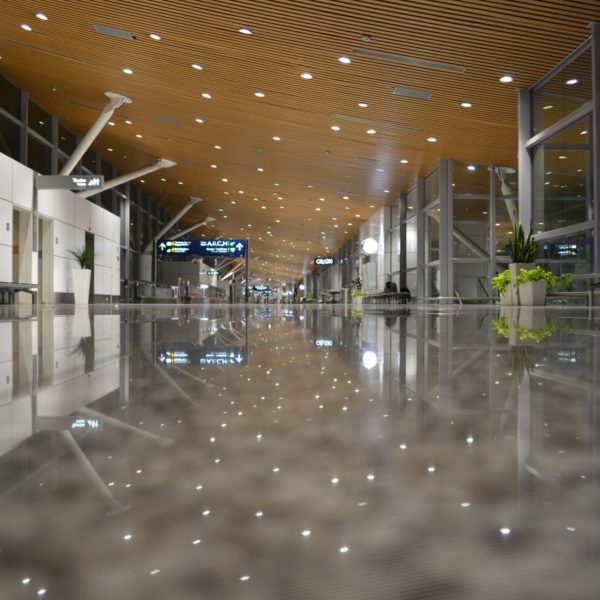 Right air travel gear can make a huge difference. Flying can sometimes be a downright miserable experience. Security checks, TSA enabled locks, flight delays, lost luggage – can cause frustration. How can we make air travel a more pleasurable experience?
Best air travel gear
Compression socks – Ever been on a long haul? It can take a toll on your circulation. The risk of developing blood clots is low; As travel time increases, this has a tendency to go up ! Compression socks help increase circulation. Do your calves feel like they are being gently squeezed as if in a hug? Well, that's the feeling you should be getting :) Some options for compression socks can be found here. Did you know that one of our ongoing projects involves making compression socks? Once it launches, we will be sure to keep you updated.
Travel jacket – Here's what we made in-house. An all-purpose travel jacket is something we loved to accomplish. We ensured that it was light and waterproof, durable and functional with multiple pockets for various gadgets.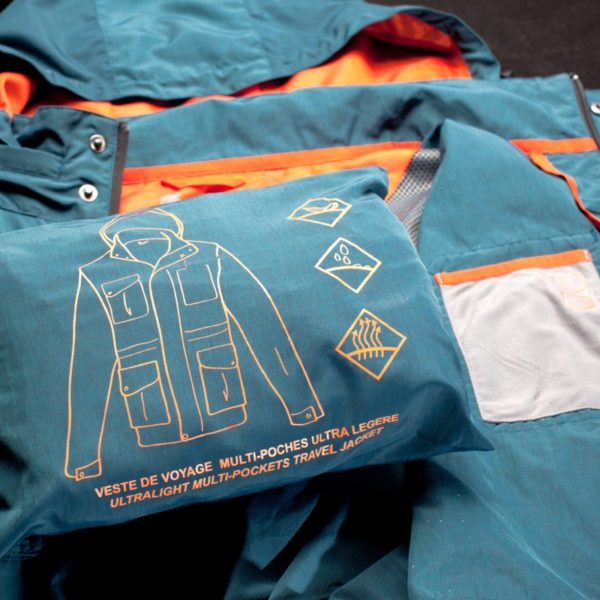 Air travel gear and Technology
Technology has paved the way for some awesome and cool gadgets for air travel. From a multi-purpose travel adaptor power bank to noise cancelling headphones, there are plenty of gadgets available for air travel.
Trackable smart luggage devices – Here are some hi-tech options suggested by this website which should help you sort out your smart luggage.
Passport wallet – What's the big deal about a passport wallet you ask? Well most passports and credit cards have RFID chips on them, which can transfer information wirelessly if hacked. Currently there are options galore in the market for these kind of wallets with RFID blocking. Some excellent options recommended here.
Crazy air travel gear
The Upright Sleeper apparently keeps your head from bobbing. We are erm…not too sure about this as it does manage to look uncomfortable. If perhaps the design changed, that might help things along.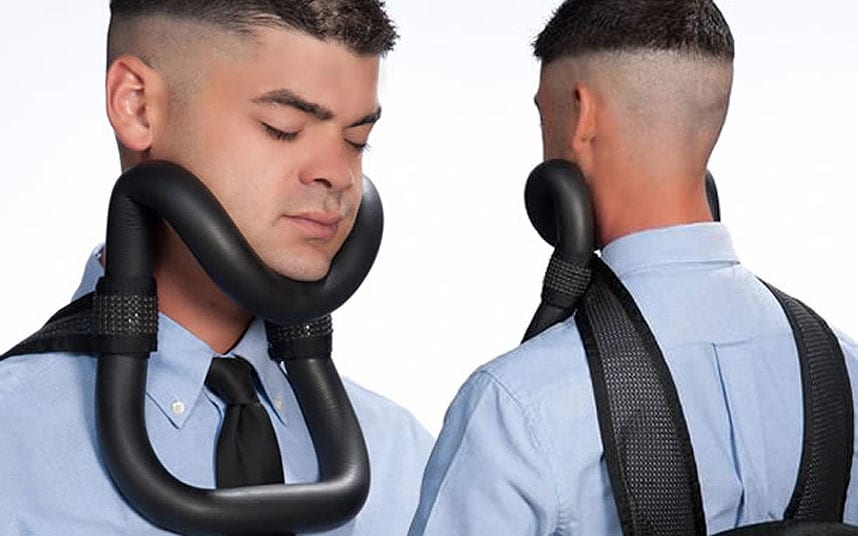 For privacy, the
b-tourist bands
sounds interesting in concept. It does however manage to look utterly ridiculous.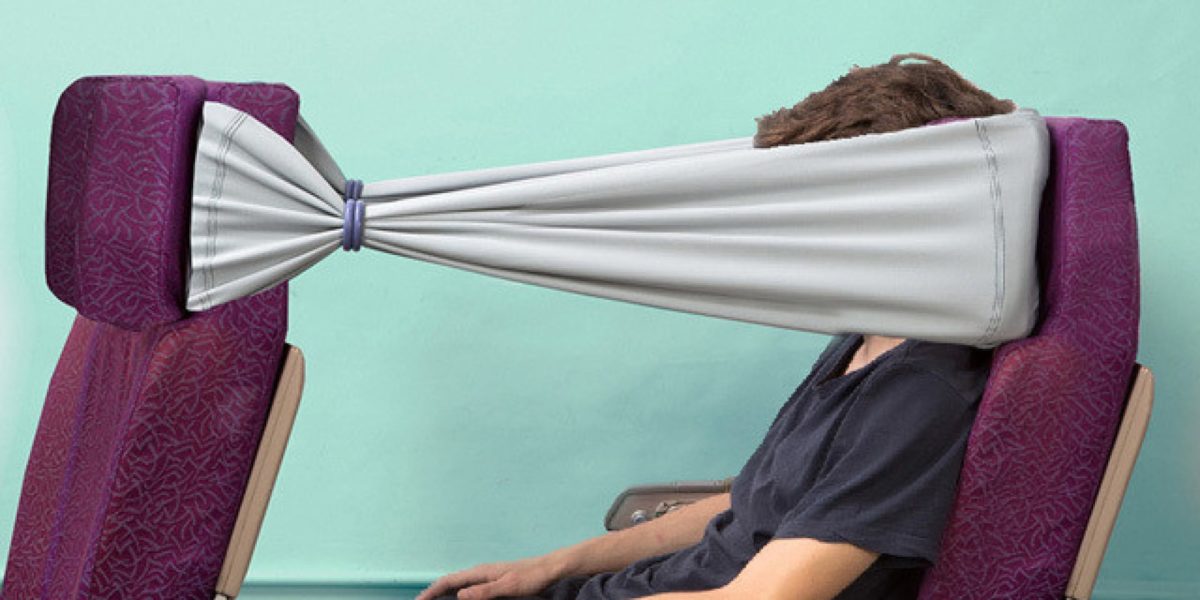 Have you heard about the
Travelmate
? It
is a revolutionary self-moving suitcase and robot companion. It even has optional camera, which allows you to record your journey. The latter does raise some privacy concerns.
Soaring high
Travelling is a fun thing to do. Air travel reduces the time taken to get from Point A to Point B. Are you excited about getting geared up? Don't forget that we have tonnes of experience in making travel and outdoor accessories for brands and distributors alike. We can help you plan for product lines that you potentially have never thought of.
Come along, start your journey with us and enjoy the ride of a lifetime!